Welcome!
Be sure to check out valuable guides under Financial Tools which we have provided to help plan your financial matters.
Are you signed up for our monthly newsletter?
If not, please sign up!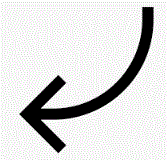 TAX ORGANIZERS ARE ON THEIR WAY!
Be sure to get all your personal tax information together for 2020, fill out and return your organizer by March 10th.
If you need an appointment, please call our office.
Wishing you all an outstanding new year!
Telephone...
(405) 943-1272
James Dee Johnson & Company Certified Public Accountants PC
3608 NW 58th St, Ste 100
Oklahoma City, OK 73112
You can also send us a message directly through the contact page of this website.