Welcome!
Be sure to check out valuable guides under Financial Tools which we have provided to help plan your financial matters.
Are you signed up for our monthly newsletter?
If not, please sign up!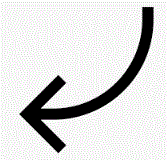 ATTENTION: ALL GROUP A MILITARY RETIREES ENROLLED IN TRICARE SELECT
If you are a Group A retired beneficiary, you will pay a new monthly TRICARE Select enrollment fee to maintain your TRICARE Select coverage. This is for coverage starting on Jan. 1, 2021.
If this affects you, you will need to call your regional contractor by November 20th to set up your automatic payments starting in January 2021. If you wait until after Nov. 20, you may have to pay for one or more months up front if you do not want a break in coverage.
Follow this link to find out the details and if this change pertains to your healthcare:
https://www.tricare.mil/selectenrollmentfees
~~~~~~~~~~
Paycheck Protection Loans
For taxpayers who took out Paycheck Protection Loans (PPP loans), it is time to start the process of determining the applicable forgiveness you qualify for and the process of assembling documentation to retain and/or submit with the application. Banks are getting close to the point where they can accept, approve, and upload these applications to the SBA for final approval.
Based on the form you are filing, your loan amount and other factors, the documentation required will vary. Payroll costs alone may be adequate. In other cases, qualified business mortgage interest and business rent and utility records may need to be documented and submitted. It is very important to follow the application instructions and bank requirements. Additionally, it is also important to watch for possible legislation and/or rule changes from the SBA or Internal Revenue Service.
Notice 2020-32 addresses expenses related to forgiveness loans being ineligible for tax deductions. The Treasury Department's position is if there is reasonable expectation of forgiveness, then no deduction is allowed. As a result, tax planning will need to take this into account. Additionally, there is no reason to delay the application for forgiveness process when your bank is ready to accept the applications.
Following is a paragraph describing the documentation retention rules:
All records relating to the Borrower's PPO loan, including documentation submitted with the PPP loan application, documentation supporting the Borrower's certifications as to its eligibility for a PPP loan, documentation necessary to support the Borrower's loan forgiveness application, and documentation in its files for six years after the date of the loan is forgiven or repaid in full, and permit authorized representatives of SBA, including representatives of its Office of Inspector General, to access such files upon request.
We will be happy to discuss your situation with you and help with the process. Please contact us if you would like to discuss our estimated fee and the documents that we would need to help you determine how to get started.
Enjoy your family with a safe & happy Thanksgiving!
Telephone...
(405) 943-1272
James Dee Johnson & Company Certified Public Accountants PC
3608 NW 58th St, Ste 100
Oklahoma City, OK 73112
You can also send us a message directly through the contact page of this website.