Welcome!
October 15th is the EXTENDED Tax Due Date for Individuals, Trusts & C-Corps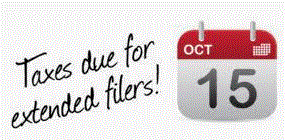 It's Time to Start Preparing for 2021 Taxes!
The 2020 tax season may only be a few months in the rear-view mirror, but it's not too soon to start looking forward to next year's return. With the ripple effects of Covid still impacting the economy in the form of tax credits, remote work and more, 2021 is shaping up to be another tricky tax year.
A number of factors will make 2021 tax returns more complicated than average, including the third stimulus payment that started going out in March. Though the stimulus payments aren't considered taxable income, if taxpayers include them as income they will end up paying more in taxes and will ultimately need to request a refund.
The advance child tax credits will also be something that tens of millions of families will need to be aware of when filing, as it could impact their final return.
Get Ready for Tax Season by Following These Tips
Gather personal information
Decide how you will file your taxes
Gather income documents
Gather adjustments to your income documents
Start looking at credits & deductions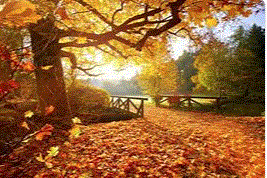 "Anyone who thinks fallen leaves are dead has never watched them dancing on a windy day." Shira Tamir
Telephone...
(405) 943-1272
James Dee Johnson & Company Certified Public Accountants PC
3608 NW 58th St, Ste 100
Oklahoma City, OK 73112
You can also send us a message directly through the contact page of this website.