Terry's Blog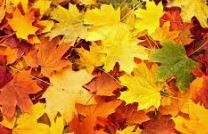 My favorite season Fall has arrived. The crisp air and cool breezes of October introduce the holiday season.
As the hustle and bustle of the holiday season is gearing up it is most important for each of us to be mindful of those that will try to take advantage of us. Yes, I am referring to the "scammers".
Cyber awareness is real. It is important to be mindful of those emails you don't recognize. My recommendation is to never open an email you do not recognize. Never release personal or confidential information over the computer or phone.
There are several tips to help avoid a personal cyber attack. To name a few – be proactive and update passwords, two factor authentication is being offered more and more, beware of internet browsing and monitor your accounts for suspicious activity.