Welcome!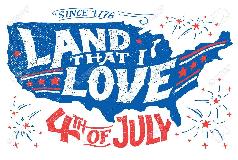 The Fourth of July—also known as Independence Day or July 4th—has been a federal holiday in the United States since 1941, but the tradition of Independence Day celebrations goes back to the 18th century and the American Revolution. On July 2nd, 1776, the Continental Congress voted in favor of independence, and two days later delegates from the 13 colonies adopted the Declaration of Independence, a historic document drafted by Thomas Jefferson. From 1776 to the present day, July 4th has been celebrated as the birth of American independence, with festivities ranging from fireworks, parades and concerts to more casual family gatherings and barbecues. The Fourth of July 2022 is on Monday, July 4, 2022.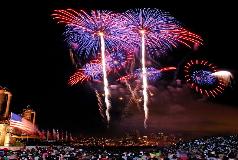 15 Fun Facts About the Fourth of July
We Didn't Actually Declare Independence on the 4th of July. ...
The Designer of the 50-Star Flag Lived in Lancaster, Ohio. ...
Americans Will Enjoy 150 Million Hot Dogs During the 4th. ...
Only Two Men Signed the Declaration of Independence on July 4, 1776.
REMINDER
If you filed for an extension for your 2021 taxes, be sure to contact us.
Due dates are approaching.

Telephone...
(405) 943-1272
James Dee Johnson & Company Certified Public Accountants PC
3608 NW 58th St, Ste 100
Oklahoma City, OK 73112
You can also send us a message directly through the contact page of this website.